Category:
Arizona Desert Bighorn Sheep Hunting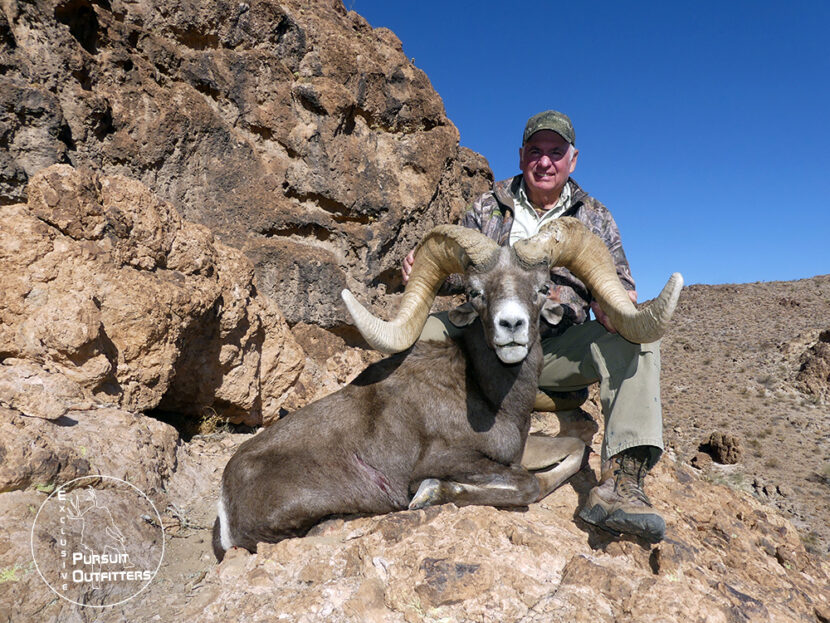 Larry Irvin waited over 30 years before drawing his Arizona Desert Bighorn Sheep Tag. Larry drew Unit 15DS, which is right in our backyard & home of some of the largest nelsoni desert bighorn sheep in the world!
After Larry's decision to book his once-in-a-lifetime desert bighorn sheep hunt with us we made it a priorty to find an old record book desert bighorn ram. We originally focused our efforts on relocating a very long ram we called "LR" but unfortunetly LR broomed both horns off, which eliminated him from the top of the list. As the hunt begin we decided to keep looking for another target ram but those plans changed after the team located a NEW giant ram.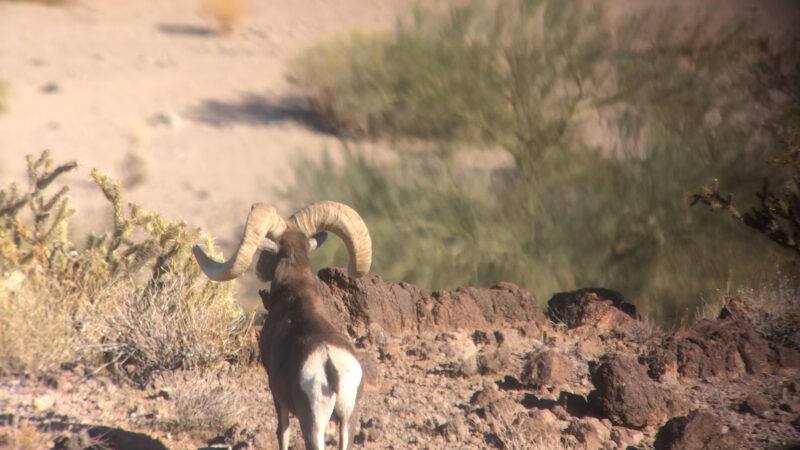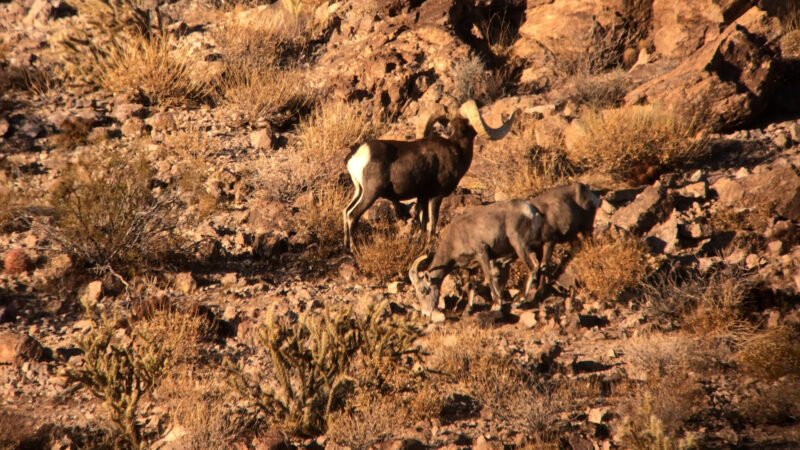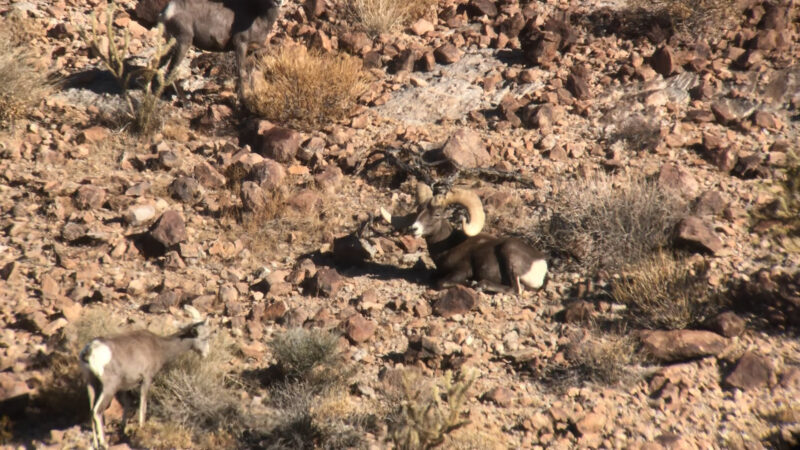 Immediatly we knew that this insanely long desert bighorn ram was special. The excitement grew as pics & videos were shared of this awesome ram & we knew he was the one. Lee Murphy & Hunter Haynes bedded the giant desert bighorn ram & the long sleepless night was all that seperated Larry from his once-in-a-lifetime goal.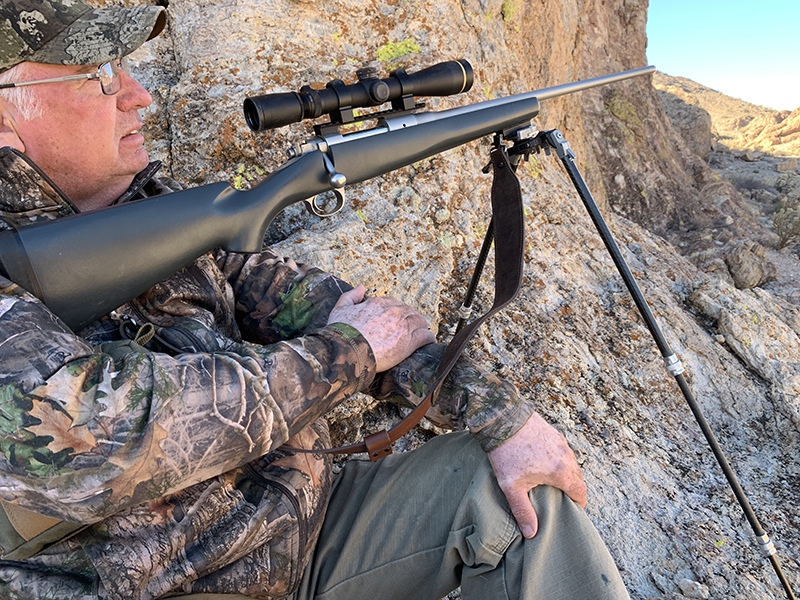 The next day we found the ram tucked into a big cave to avoid the long night of steady & increasing wind. After a short discussion we made up a plan to get Larry within range. We setup to shoot on a small rock ledge with Larry's .270WSM (while mounted to a Rok-Stedi Bipod). The ram slow got up to check on his ewes & Larry made quick work of the 9.5 year old ram we called "40×40".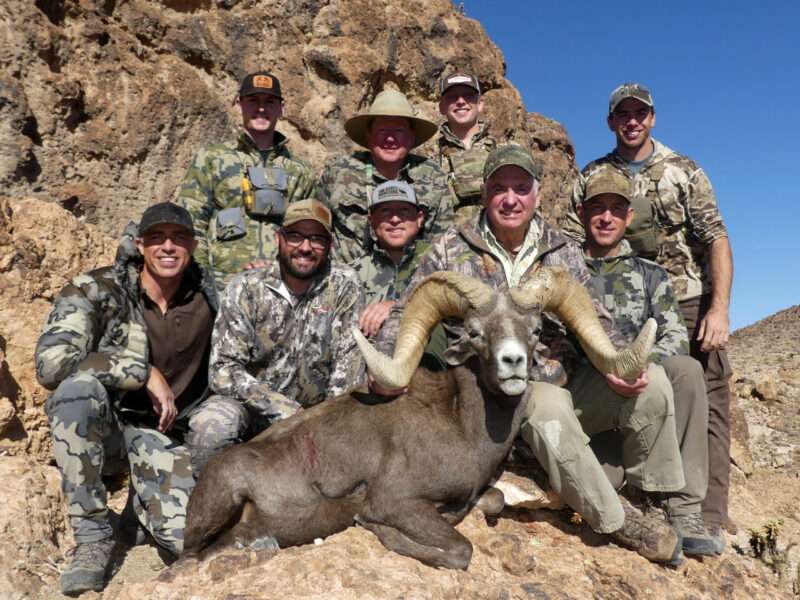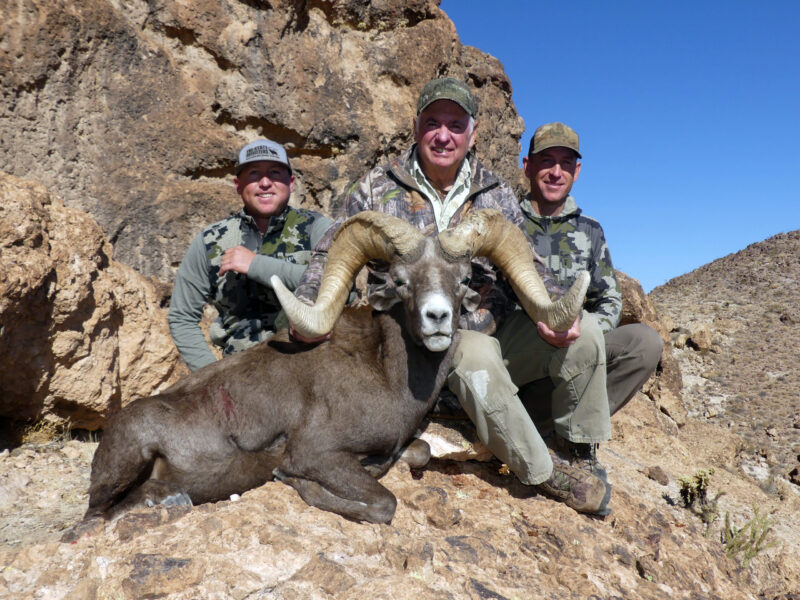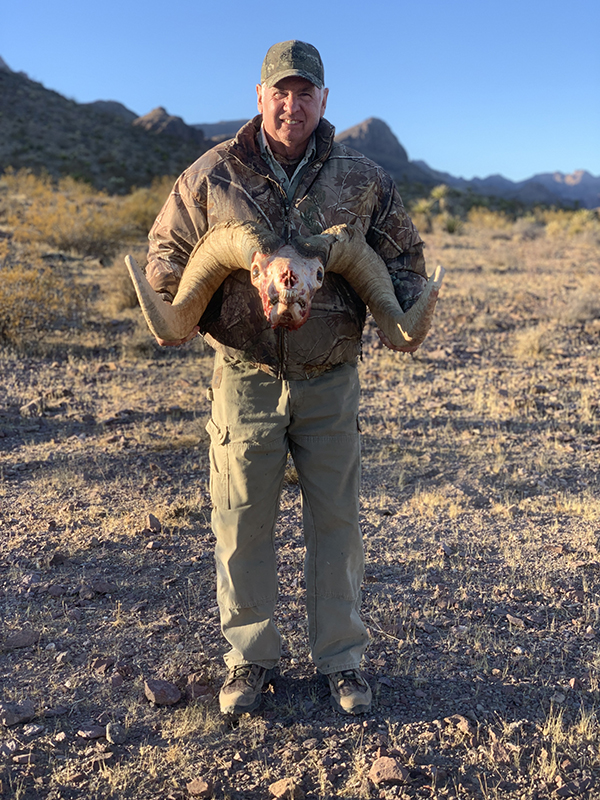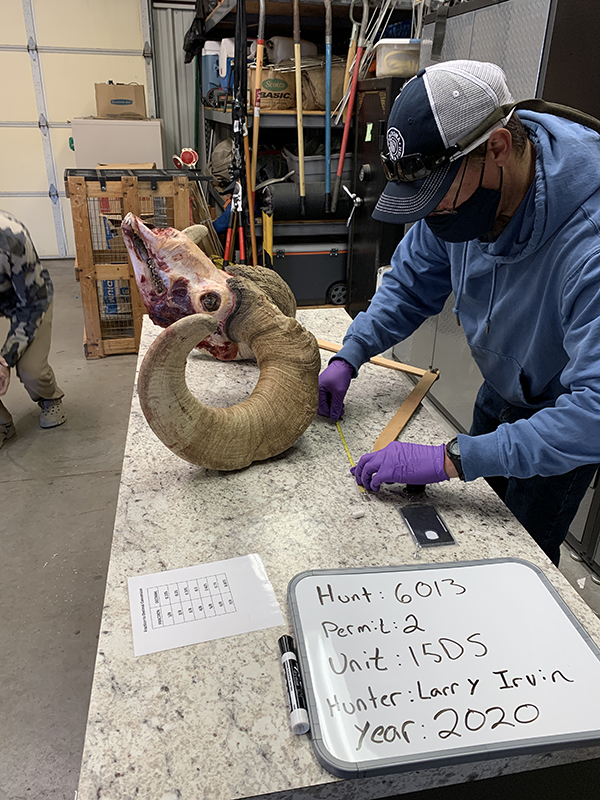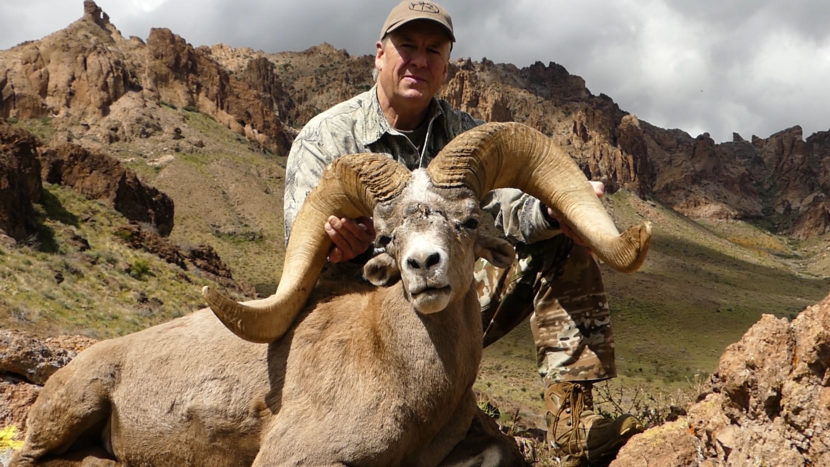 The Arizona Big Game Super Raffle provides an awesome opportunity for anyone to win a big game hunt that is structured like the Governors' (aka Auction) tags. Last year the Arizona Desert Bighorn Sheep raffle funds raised $167,575 after 6,703 tickets were sold!
The lucky winner of the 2019 Arizona Desert Bighorn Sheep Raffle tag was Joe Schoendorf III. Joe called us up & booked his hunt with us after hearing the exciting news. We put in tons of scouting & hunting time while searching over MULTIPLE units for Joe's Raffle ram before finally finding the one!
Watch Joe's Arizona Desert Bighorn Sheep Hunt: