Exclusive Pursuit Oufitters, LLC
A premier licensed, permitted and insured Arizona based outfitter founded by Lee Murphy in 2013.  Exclusive Pursuit Outffiters offers professional guiding services for Trophy Elk, Mule Deer, Pronghorn Antelope & Bighorn Sheep.  The EPO Team is a select group of skilled and experienced professional hunters that were formulated to help you, the hunter & client achieve your hunting goals.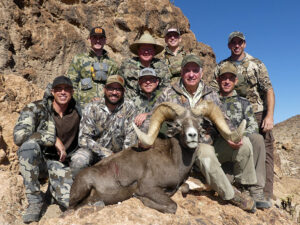 Exclusive Pursuit Outffiters has guided many hunters to Arizona record book animals & continues to strive to meet each client's expectations.  Arizona is predominately a big game draw state with the exceptions of some over-the-counter hunting opportunities for archery deer & mountain lion.  EPO has both Public & Private Land guided hunt options for Elk, Mule Deer & Pronghorn in some of the best units in the state.
Getting in touch with us before the Arizona big game draw deadlines is critial if you want to hunt with our group of guiding professionals.  Many hunters wait until after they apply for their hunt choices, which can be a mistake without consulting with us as our outlooks & unit choices can change based on our local knowledge.  If you have any questions regarding how-to-apply, where-to-apply, bonus points or over-the-counter archery mule deer hunts please contact us.